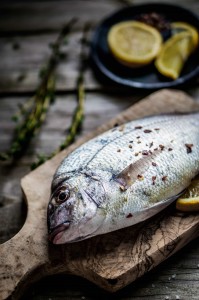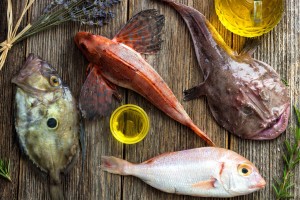 As freshness is our highest priority, we import our high quality fish daily from countries such as Scotland, Norway, Iceland or Greece.
Our customers all over Germany and Europe are able to order practically every type of fish from us whether from oceans, rivers or lakes wherever they may be situated around the world; from sea bream, turbot, ocean perch and trout, to seasonal products such as skrei, soused herring and spring plaice, also in fillet form if required.
Over and above salmon, Scotland and Norway additionally supply us with our weekly demand of monkfish, withing, catfish, oysters and crayfish. Icelandic fish is equally popular with our customers and is flown in daily to our distribution facilities. This product range includes cod, pollack, and plaice, to name but a few.
In order to serve our diverse customer base – from cash & carry markets to small fish shops – we also offer a comprehensive range of products packed in smaller units, thus guaranteeing flexibility and the customer a great choice of fresh fish, even if the volumes required are smaller.
As is the case with all our products, we select our fresh fish from suppliers with the same high quality standards. The same may be said for our reliable and competent storage facilities' and logistic partners, with whom we have worked together with for many years.